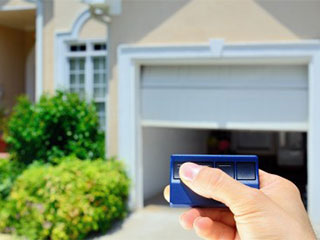 Many articles have been written about garage doors. Hence, the importance of a garage door maintenance service and the value of trusting a good service provider should be common knowledge by now. Unfortunately, that's not the case. Since you can't have a professional technicians living with you twenty-four seven, you need to follow certain guidelines that will help you make sure your door remains safe to use and that the chance of an accident is reduced to the absolute minimum.
Increase The Security

Most of the times, the surrounding garage door area is dark and may provide easy and hidden access to intruders. You can get motion detection lights installed will be turned on when they sense movement or get the alarm system of your house connected to the garage door so that it will trigger if the system is opened without disarming the alarm first.

Don't Neglect The Remote Controls

You must keep your opener remote close to you and never forget it in plain sight or inside your car. Keeping it as part of a keychain seems to be the simplest option. What's even more important is not to leave the remote somewhere where a child could get a hold of it. If you want to go the extra step, you could get a garage door opener with WiFi compatibility, which will allow you to open and close your door using your smartphone. A lot of major brands, like LiftMaster, Genie, and Chamberlain have great models that can be an excellent upgrade.

Get A Carbon Monoxide Detector

The carbon monoxide your car exhaust spits out will linger inside your garage and may even get into your indoor air circulation. Needless to say, this is something you'll definitely want to avoid. The best way to go about it is to have a special CO detector installed. There is a type of carbon monoxide detector that can trigger your garage door opening when the CO level gets to a certain point. If you tend to leave your idling car inside your garage this may be an excellent added feature.

Perform Regular Maintenance

The simplest and easiest way to prevent a lot of accidents is to prevent problems from occurring, or at least from developing into larger scale issues. You should spend some time each month to visually inspect the panels, springs, tracks and every other moving part of the system to make sure no underlying problems are lurking about. You should also check the alignment of the opener safety sensors and make sure that the door is able to properly reverse when an obstacle gets in its way. If you end up finding something wrong, you need to contact our team at Garage Door Repair Kingwood right away, so that our experts will quickly take care of it and make sure your door remains safe to use.